Athena-Solar-Steam-Carousel 1908

It`s a Green Pleasure for All
Präsentation of the world greatest solar powered carousel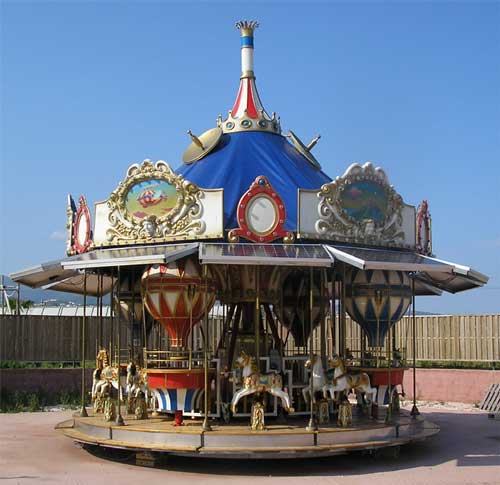 Athen/Sulzbach 13. 5. 2009
As the patent holder, creator and manufacturer, Peter Petz presents Solar powered carousels since 1989, and now the world's largest solar carousel With diameter and height of 7m, offer sixteen moving horses, four rotating Balloon thrillers and additional seating for 52 passengers a ride on steam carousel .

Historically the Paris World's Fair 1886 presented a spectacular steam engine, powered by a parabolic sun mirror, generating steam in the engines boiler, Historlically the three parabolic sun mirrors at top of the Petz steam ride are reminiscences to this world exhibition event.

The nostalgic so called hanging floor roundabout fictious dated 1908, with a diameter and a height of 7m, allow 52 Persons sitting on 16 up and down moving horses, turning balloon twisters and further seat opportunities a fantastic and genuine steam carousel ride. .All revolves around the chimney of a standing steam engine as centre pole and carrying beside a richly and illuminated decoration.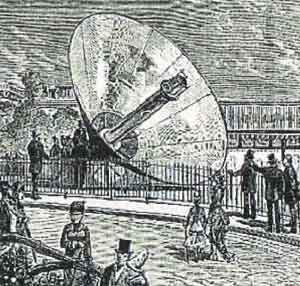 Actually, the Athena Solar Carousel power supply for the driving units, comes from twelve 180 W photovoltaic panels, positioned as the canopy. They generate the electric power sources for the computerized DC operation of gear box electric motors and illumination to create the energy requirement which allows an autarc operation only by utilization of solar energy operating all year round.. Amazing that plus energy way river can be fed alternatively also into the public net.

"The efficient utilization of the technical state of the art Resource and the 25 year experience in connection with sustainable development, construction and from this the following optimal function mode, permit us for future projects, the realization substantially larger and most different amusement rides" Peter Petz from the Bavarian Sulzbach determines.

The roundabout was financed and is operated by the Greek Event Management company MMP in the zoo of Athens , which plays thereby a pioneer role in the conversion of Green Solutions for the amusement industry, similar to the London topic of the first TILE fair for "Sustainable Design and Technologies offer to Leasure and Entertainment" by March 2009.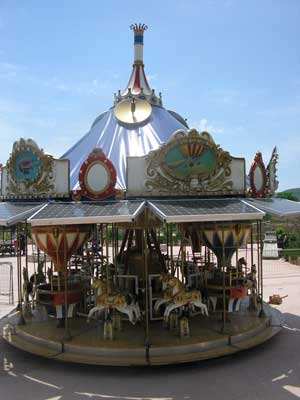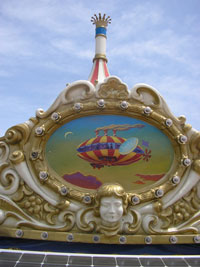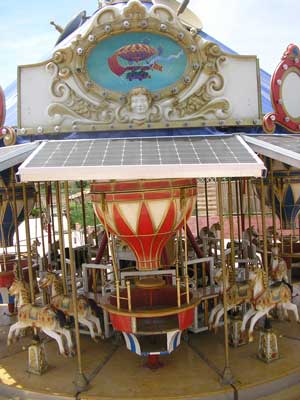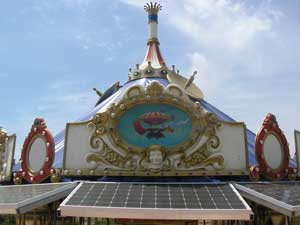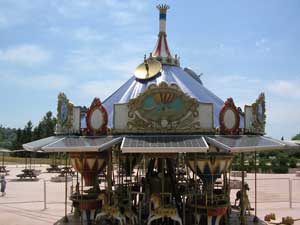 ---
2007-2015 copyrights by Peter Petz